Henderson Warnock have a wealth of experience in the design of sustainable building services and renewable and low carbon energy strategies.  We firmly believe that sustainable design is essential to good building services practice and we have the team enabled to provide robust and practical sustainable solutions.  Our expertise extends to include all aspects of sustainable building services, energy, carbon emissions and water conservation.
Sustainability Design
As a leader of sustainability in construction of buildings, Henderson Warnock takes a refreshingly positive approach to engineering design, fostering collaboration and creativity. Driven by the consideration of people, design, environment and technology, Henderson Warnock  have proved that 'going green' and commercial pragmatism can happily co-exist.
We can provide a service to suit your aspirations – from cost-effective compliance with the latest energy and environmental legislation and/or achieving a specific green rating, through to the delivery of a zero carbon building.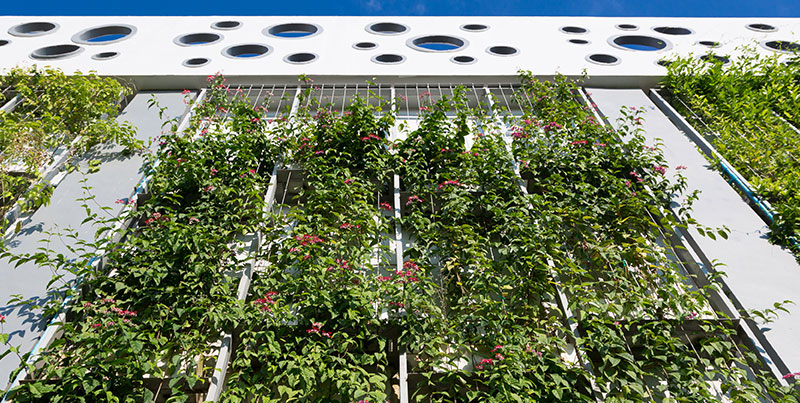 We also offer a specialist sustainability service which includes green master planning, detailed building simulation and analysis, improving the performance of existing buildings, and turning personnel and corporate aspirations into reality:
Sustainability by Design

Environmental Ratings
Sustainability by Design

Environmental Ratings
Carbon Resolution

Reduction in Energy Usage